Apple Ipad 2 64gb, Wi-fi + 3g (verizon), 9.7in – White (mc987ll/a)
$ 0.00
Description
Warranty – All Accessories – Customer Return
Apple Ipad 2 64gb, Wi-fi + 3g (verizon), 9.7in – White (mc987ll/a)
Current Price: $389.99 | Bid $0.00 Now! | # of Bids: 0
End Time: 2013-06-08T02:26:01.000Z
| iPad Located in Zip Code: 29681

SquareTrade © AP6.0






Apple iPad 2 64GB, Wi-Fi + 3G (Verizon), 9.7in – White (MC987LL/A)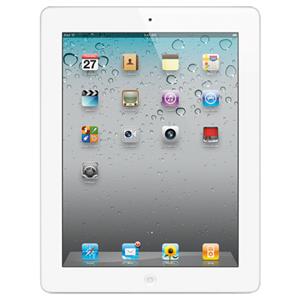 Included in Purchase:
Apple iPad 2 64GB, Wi-Fi + 3G (Verizon), 9.7in – White (MC987LL/A)
One (1) USB Wall charger
One (1) USB cable
Technical Specifications
Size and weight
Height: 9.50 inches (241.2 mm)
Width: 7.31 inches (185.7 mm)
Depth: 0.34 inch (8.8 mm)
Weight: 1.33 pounds (601 g) Wi-Fi model; 1.35 pounds (613 g) Wi-Fi + 3G model
Display
9.7-inch (diagonal) LED-backlit glossy widescreen Multi-Touch display with IPS technology
1024-by-768-pixel resolution at 132 pixels per inch (ppi)
Fingerprint-resistant oleophobic coating
Support for display of multiple languages and characters simultaneously
Processor
Dual-core Apple A5 custom-designed, high-performance, low-power system-on-a-chip
Cameras, Photos, and Video Recording
Back camera: Video recording, HD (720p) up to 30 frames per second with audio; still camera with 5x digital zoom
Front camera: Video recording, VGA up to 30 frames per second with audio; VGA-quality still camera
Tap to control exposure for video or stills
Photo and video geotagging over Wi-Fi
Audio playback
Frequency response: 20Hz to 20,000Hz
Audio formats supported: HE-AAC (V1 and V2), AAC (8 to 320 Kbps), Protected AAC (from iTunes Store), MP3 (8 to 320 Kbps), MP3 VBR, Audible (formats 2, 3, and 4, Audible Enhanced Audio, AAX, and AAX+), Apple Lossless, AIFF, and WAV
User-configurable maximum volume limit
Dolby Digital 5.1 surround sound pass-through with Apple Digital AV Adapter (sold separately)
Battery and Power
Built-in 25-watt-hour rechargeable lithium-polymer battery
Up to 10 hours of surfing the web on Wi-Fi, watching video, or listening to music
Charging via power adapter or USB to computer system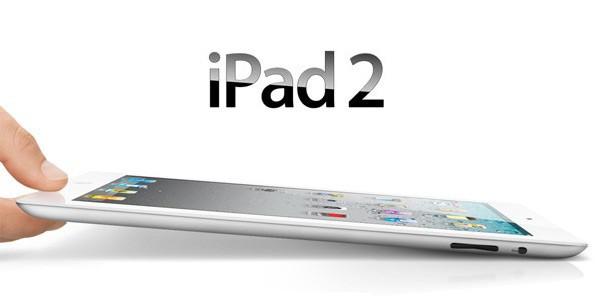 Product Condition
This Apple iPad 2 was a customer return and is in good condition. It has been thoroughly cleaned and tested to be 100% functional. Some units will have brand new screens as well. The iPad will show some scratching and/or marks on the back housing along with dings and/or dents on the corners of the casing. Original box is not included.
Warranty
This iPad comes with a 30 day warranty from the date received. Our warranty covers everything an Applecare warranty would cover.

Paypal is the only form of payment we accept. If after 3 days the item has not been paid for an unpaid claim is automatically opened, if we have have not received communication within 9 days, the transaction will be canceled and the item will be re-listed.
Please read the description and condition of the item you are bidding on and intending to purchase as we are not able to cancel transactions.

All items are shipped free via USPS Priority Mail (2-3 Days Transit Time). Canadian Buyers:-All import duties and taxes are not included in shipping cost and are the buyer's responsibility.-Check with your customs department to determine what these additional charges may be.
We ship our items Monday through Friday, excluding holidays, that are paid for by 12:00pm EST. Weekend and Holiday payments will be shipped out the next business day. eBay and PayPal policy require us to send the item to the address on file and require a PayPal payment for purchase. We do not offer local pickup. Items above $250 do require a signature for delivery. Please make sure your information is up to date when paying, we are not able to alter, change, or update shipping addresses after the payment has been made as your information is transferred directly to our shipping processing software.

We have been selling consumer electronics on eBay for over 5 years. We take great pride in our dedicated customer service and overall quality of our products. We guarantee that you will be satisfied with your purchase.

Please feel free to contact us through eBay with any questions or concerns.
Interested in purchasing wholesale quantities from us? Please contact us directly for more information on setting up an individual auction.








<div style="text-align:center"><img src="http://ti2.auctiva.com/sw/java.gif" border="0″><br><table align="center"><tr><td><a style="text-decoration:none" href="http://emporium.auctiva.com/gamecocks32″ target="_blank"><img src="http://ti2.auctiva.com/sw/noflash.gif" border="0″></a></td><td height="27px" valign="middle" align="center"><font face="arial" size="2″><b><a href="http://emporium.auctiva.com/gamecocks32″ target="_blank">gamecocks32</a> Store</b></font></td></tr></table></div>
<img src="http://ti2.auctiva.com/web/aswCredit.gif" border="0″><br><a href="http://www.auctiva.com/?how=scLnk0″ target="_blank"><img src="http://ti2.auctiva.com/images/sc1line0.gif" border="0″></a>
<div style="text-align:center"><a style="text-decoration:none" href="http://mostpopular.sellathon.com/?id=AC934727″><img src="http://www.sellathon.com/Resources/Images/countercredit.gif" border="0″></a></div>
SquareTrade © squaretrade warranty v2.0
Apple Ipad 2 64gb, Wi-fi + 3g (verizon), 9.7in – White (mc987ll/a)
Current Price: $389.99 | Bid $0.00 Now! | # of Bids: 0
End Time: 2013-06-08T02:26:01.000Z | Located in Postal Code: 29681
URL: Apple Ipad 2 64gb, Wi-fi + 3g (verizon), 9.7in – White (mc987ll/a)
Tags: 3g, 64gb, wifi
Stats: 2 total views, 1 so far today


Email This Post
Item Location
Images
There are no images
Posted By:
instantreplayelectronics
Simpsonville, South Carolina
May 9, 2013 12:28 am