Apple Ipad 1st Generation 16gb Wi-fi + 3g At&t 9.7in Black Mc349ll/a
$ 0.00
Description
Bundled Brookstone Keyboard Folio
Apple Ipad 1st Generation 16gb Wi-fi + 3g At&t 9.7in Black Mc349ll/a
Current Price: $229.99 | Bid $0.00 Now! | # of Bids: 0
End Time: 2013-06-01T14:58:50.000Z
| iPad Located in Zip Code: 30115
THE ONLINE PAWN SHOP • LAPTOPS • MACBOOKS • IPADS • IPHONES • IPODS • SMARTPHONES • KINDLES • DIGITAL CAMERAS • CAMCORDERS • GADGETS • AND MORE

PAYMENT
SHIPPING
RETURN POLICY
WARRANTY
ABOUT US

Apple iPad 1st Generation 16GB Wi-Fi + 3G AT&T Black MC349LL/A
Serial Number: GB104UDMA90
Status: Used
Physical Condition: 3 of 5
Includes: iPad, USB Cable, AC Power Adapter, Brookstone Keyboard Folio (Red Case + Charging Cord)
Notes:
This item is gently used. The item shows average signs of wear and tear including scuff marks and worn finishes. There is a small ding on the rear cover. The screen is bright and clear with no dead pixels. The battery holds a solid charge. The item has been tested and is fully functional.
PAYMENT
For Buy it Now items: Immediate payment via PayPal is required.
For Auction/Best Offer items: Payment via PayPal is due within 3 days of the listing's end. If you do not submit payment within 3 days, an unpaid item dispute will be filed on your account with eBay.
Please verify that your shipping address, payment funding source, and contact information are valid before submitting payment.
Sales tax will apply to items shipped to Georgia as required by law.
SHIPPING
Shipments are processed within 24 hours during normal business hours (excludes weekends and holidays).
Payments received by 9 A.M. EST usually ship the same business day.
We can only ship to the address selected during checkout. Please verify your shipping address before submitting payment.
Your item may be shipped by UPS or USPS. Tracking information is sent automatically to your registered e-mail address. Tracking information is also accessible via 'My eBay' under Purchase History > Tracking Number.
Items over $250 require a signature on delivery.
We take great care in packaging items to ensure they arrive undamaged; however, if your item arrives damaged, please hold the item and packaging and contact us immediately. Shipping insurance claims must be approved by the shipping carrier before a refund can be issued.
RETURN POLICY
If you don't love the item you purchased, you can return it for ANY reason within 14 days (unless otherwise specified).
Refunds are issued at the purchase price, excluding original shipping and minus a small 10% restocking fee, which covers the loss we incur in reselling the returned item.
Returned items must be received in original condition. Altered items are subject to a reduced refund at the discretion of Jay Brokers.
Buyers are responsible for return shipping costs.
WARRANTY
Jay Brokers warrants that all goods are exactly as described in every listing. We pride ourselves in thoroughly testing and inspecting all items in order to write the most accurate and detailed descriptions possible. If for any reason your item arrives and is not as described, please let us know. If we make a mistake and we cannot fix it, we always offer a full refund to our customers. Simply contact us and let us know about the problem.
All merchandise is sold as is without any guarantee of future performance unless otherwise specified. Jay Brokers does not provide or fulfill warranty coverage. If specified, existing warranty coverage is provided and fulfilled by the manufacturer or other vendors.
We strongly recommend that buyers purchase extended warranty coverage via SquareTrade for assurance (see link in listing for more information).
ABOUT US
Jay Brokers is an online pawn shop. We make cash offers, buying gadgets and various other items from our customers. We resell the items while our customers avoid the hassles and risks of selling online, and get a lump sum of cash in exchange for their items. Each item we sell has been carefully tested and inspected to ensure it has been cleared of data and described accurately in the listing. Visit our About Me page for more information.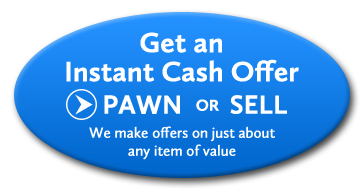 Apple Ipad 1st Generation 16gb Wi-fi + 3g At&t 9.7in Black Mc349ll/a
Current Price: $229.99 | Bid $0.00 Now! | # of Bids: 0
End Time: 2013-06-01T14:58:50.000Z | Located in Postal Code: 30115
URL: Apple Ipad 1st Generation 16gb Wi-fi + 3g At&t 9.7in Black Mc349ll/a
Tags: 16gb, 3g, wifi
Stats: 6 total views, 1 so far today


Email This Post
Item Location
Images
There are no images
Posted By:
jaybrokers
Canton, Georgia
May 2, 2013 11:41 am